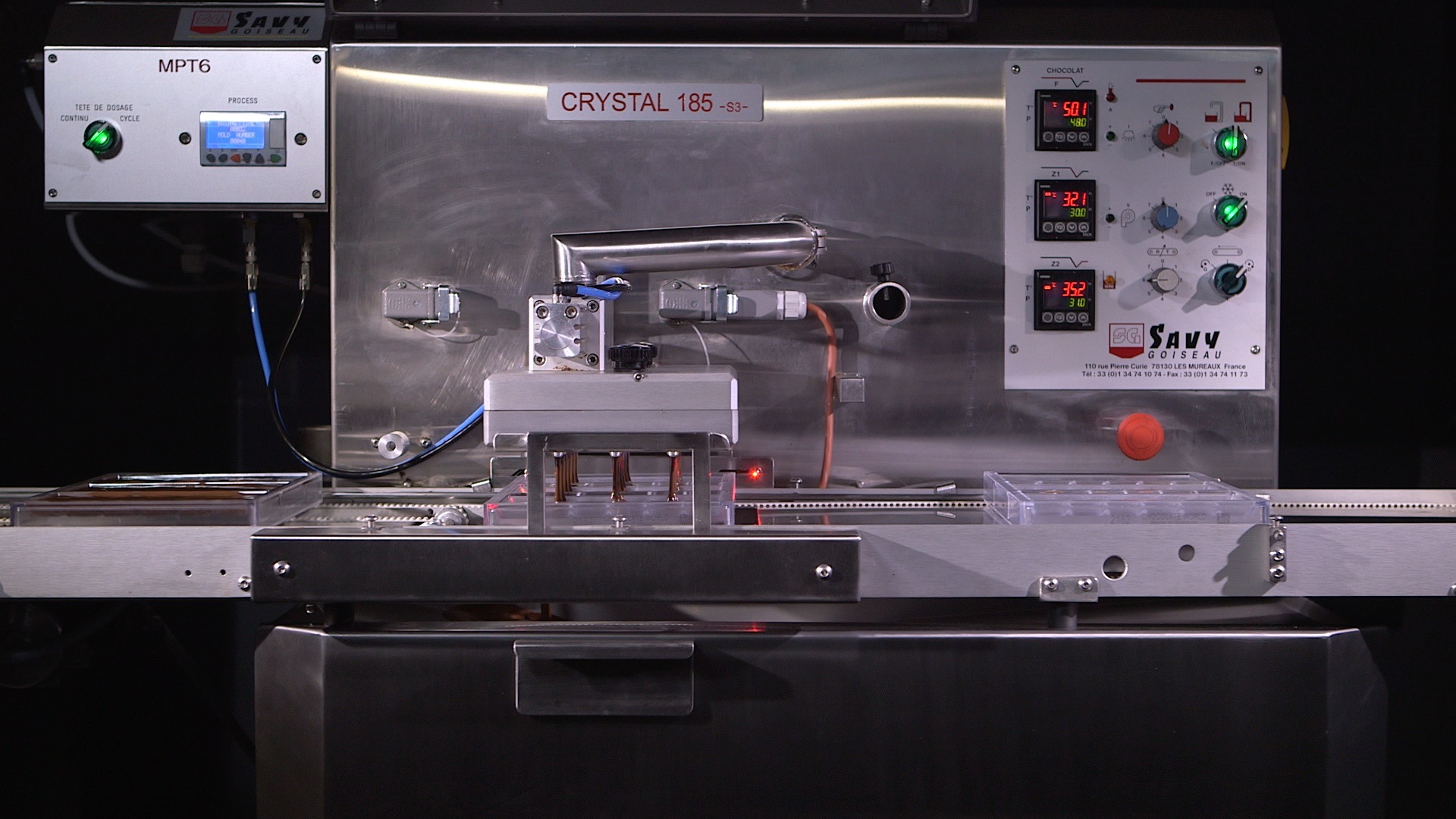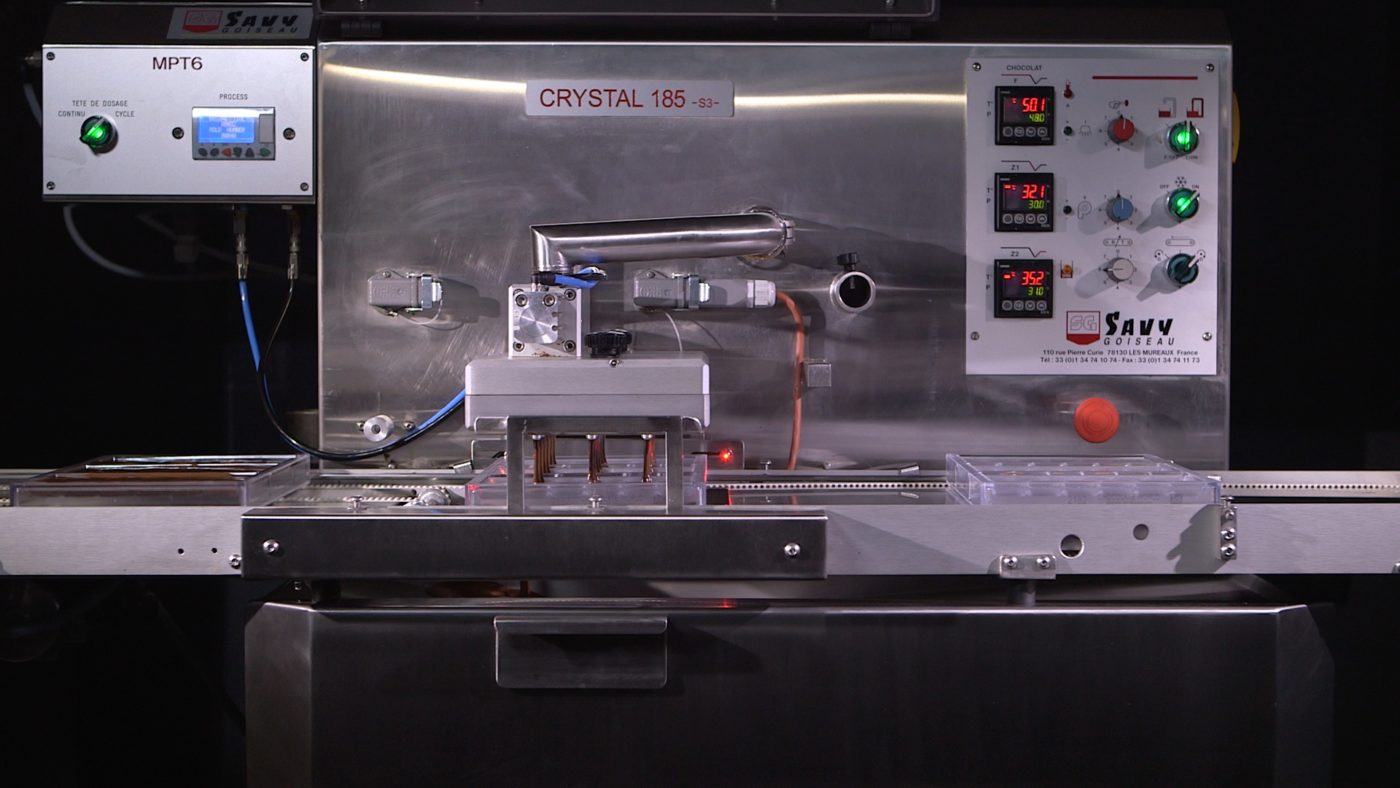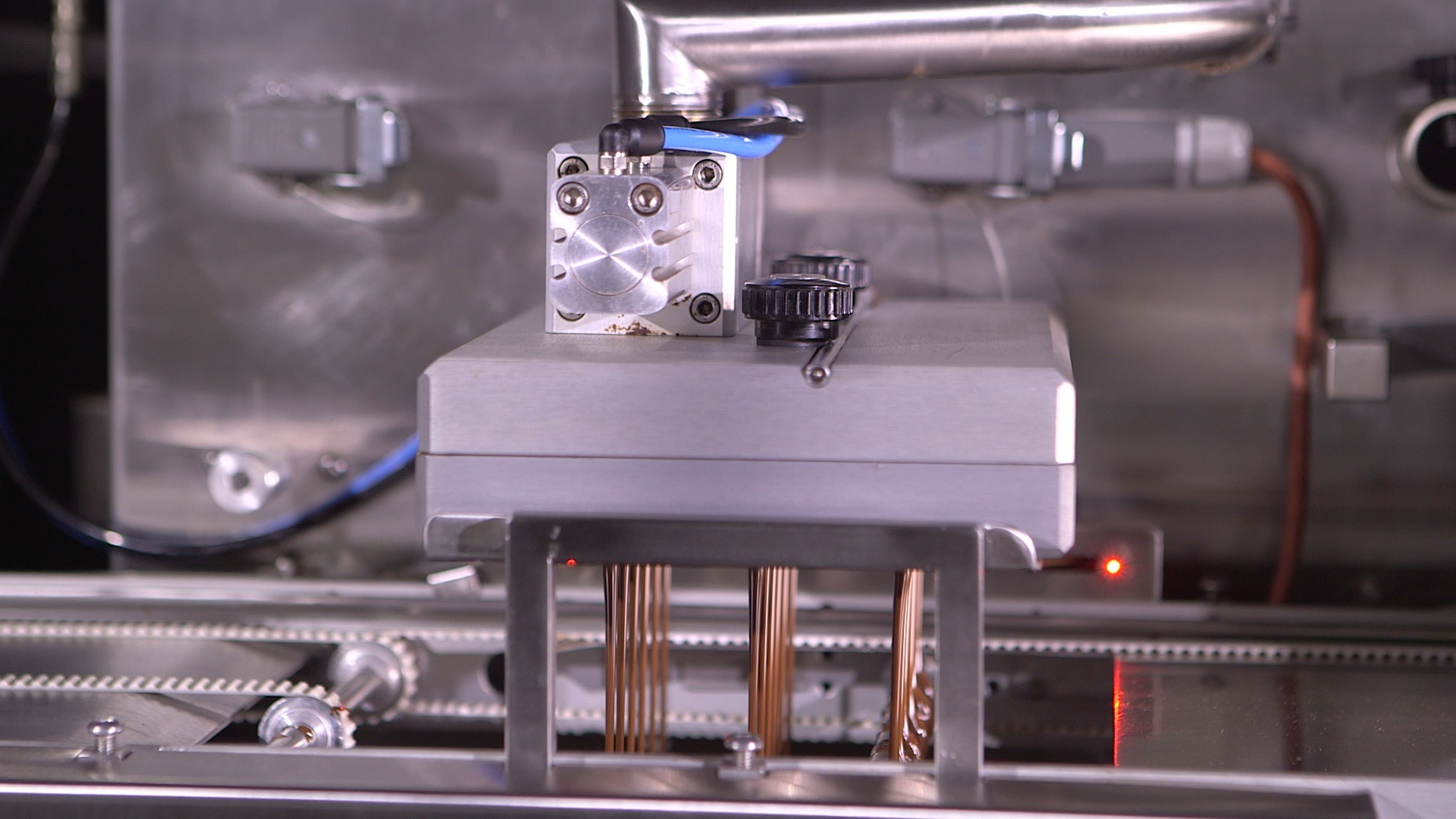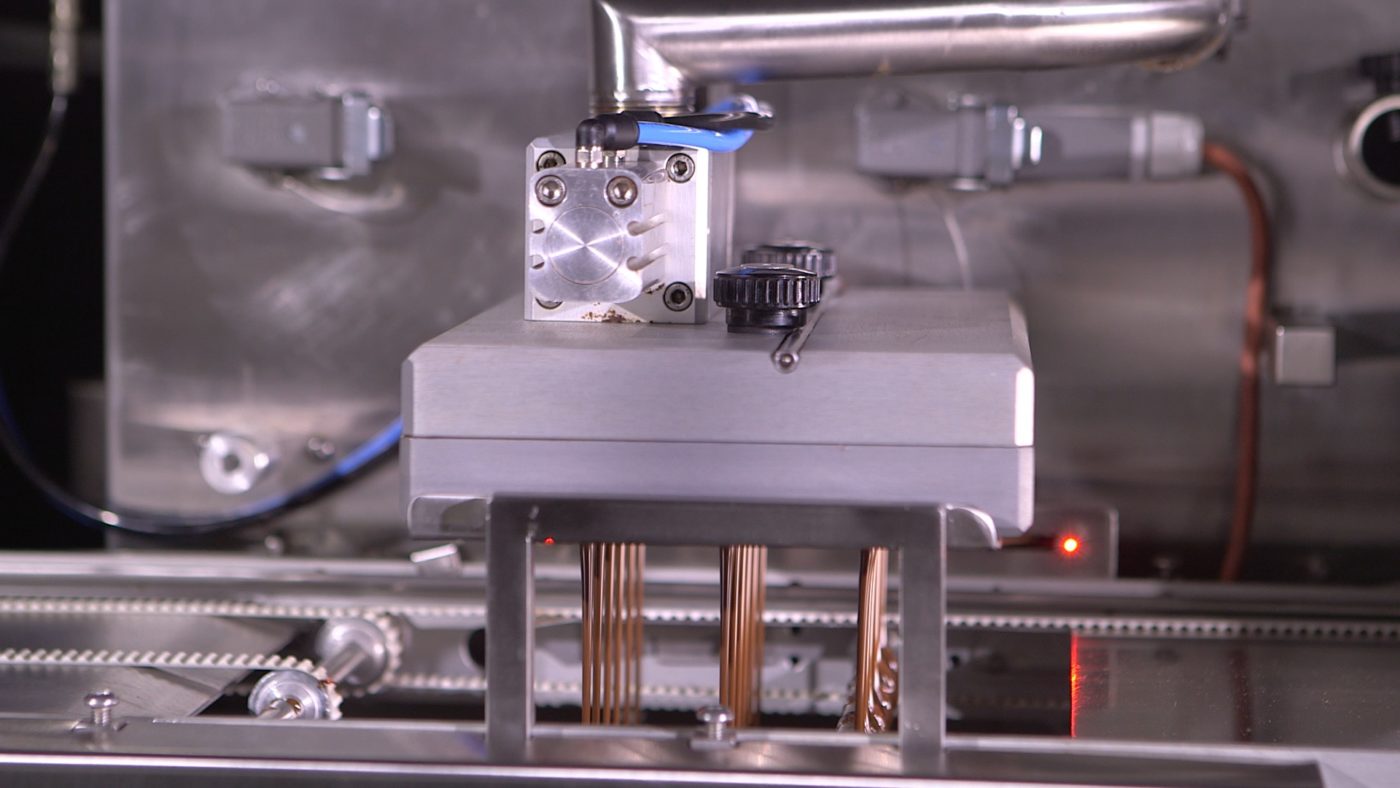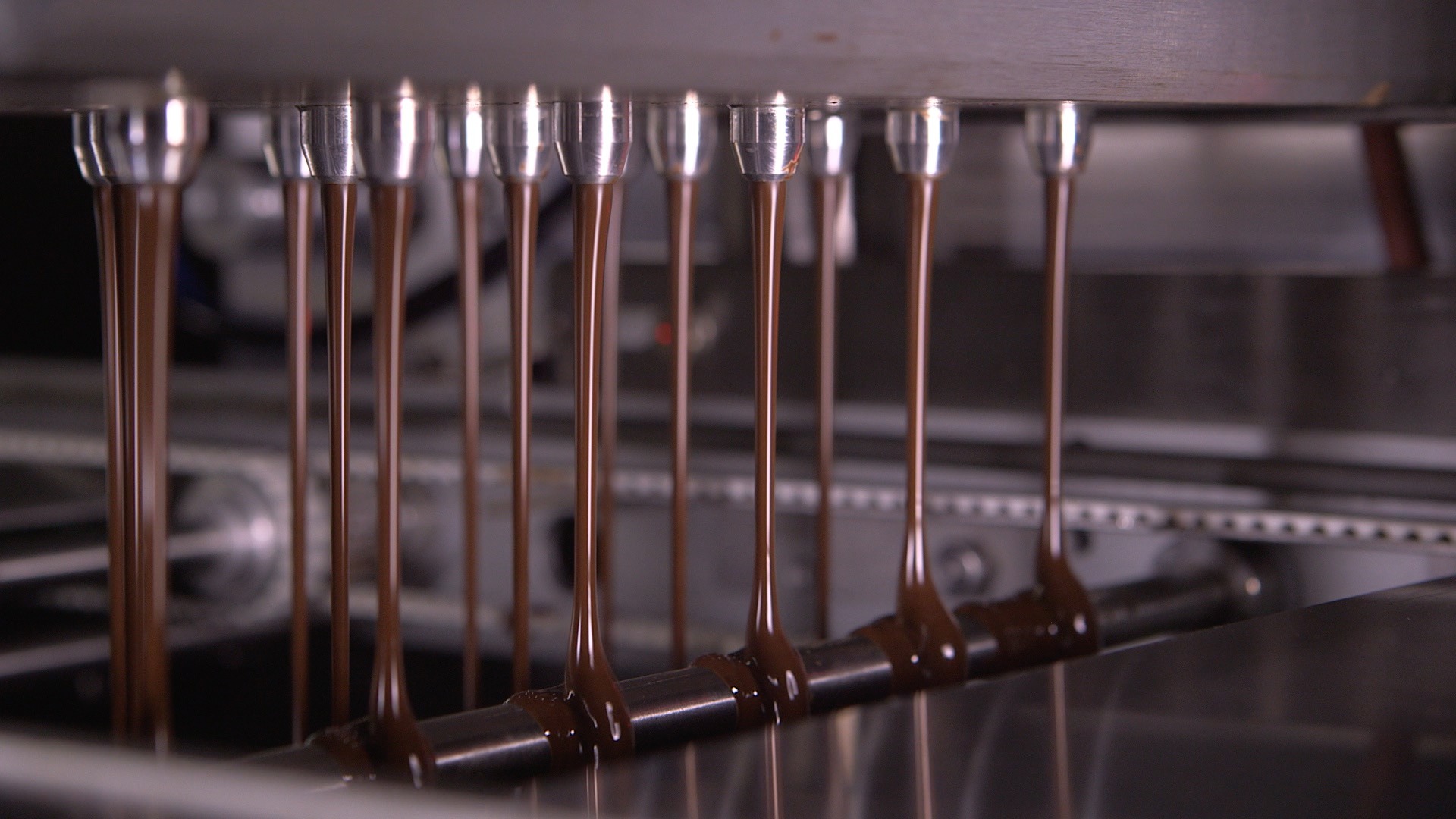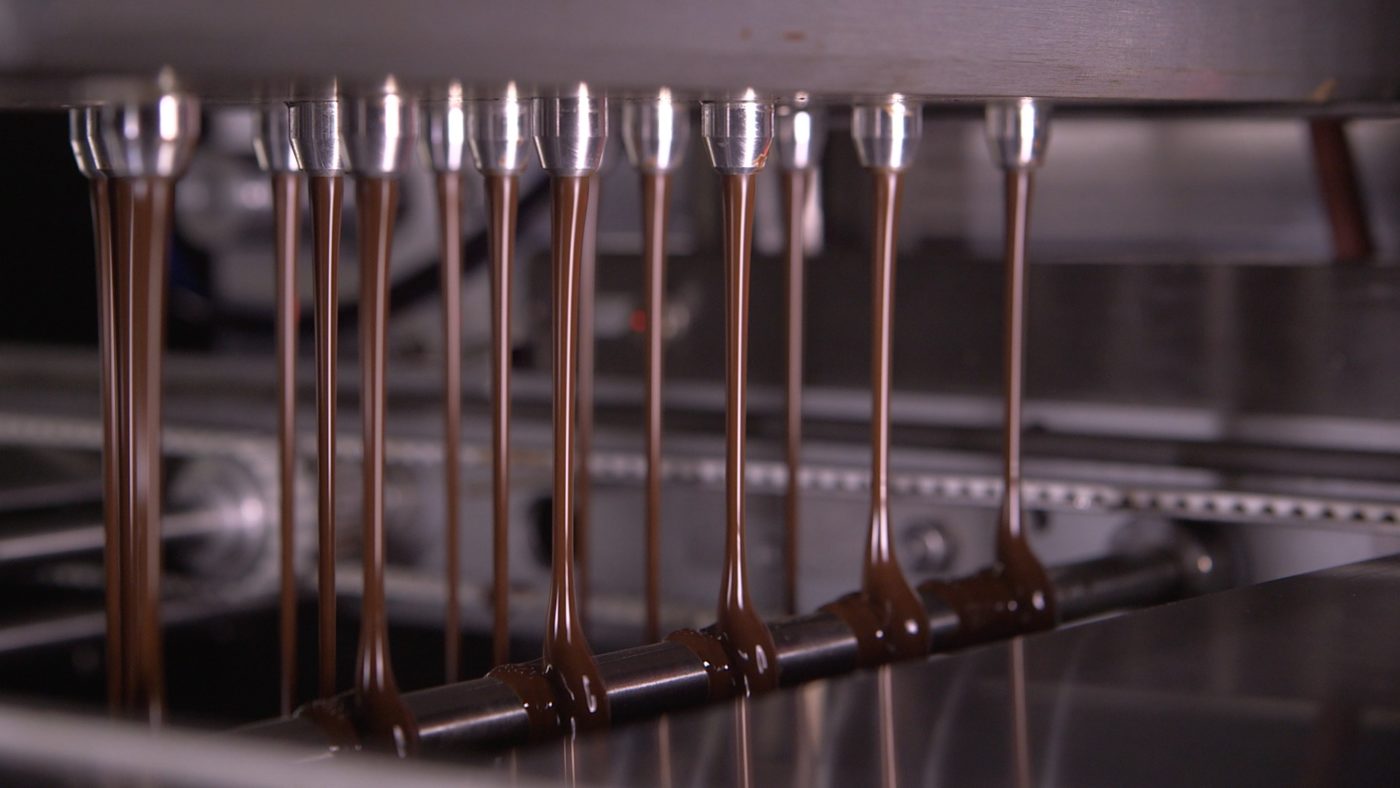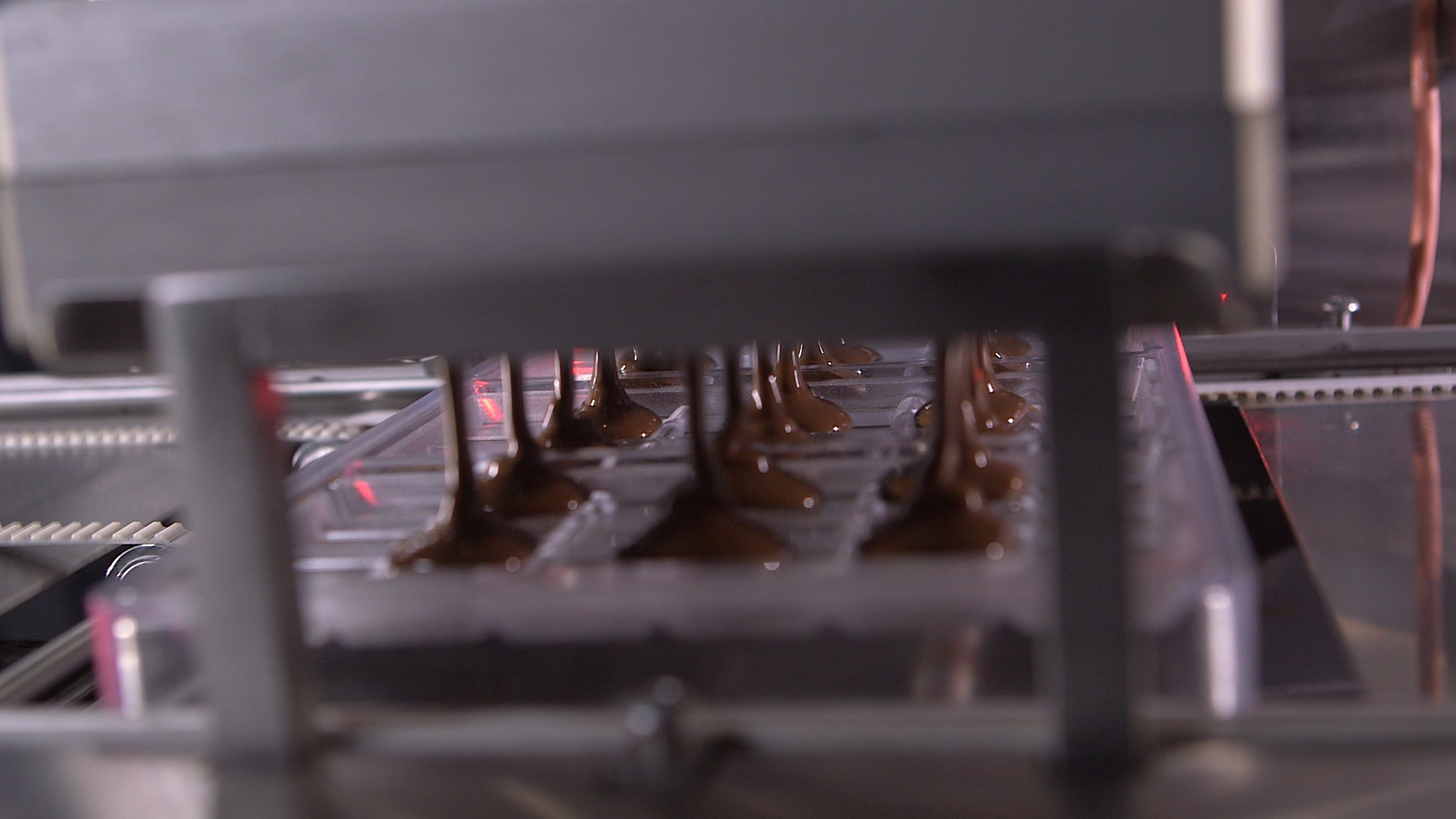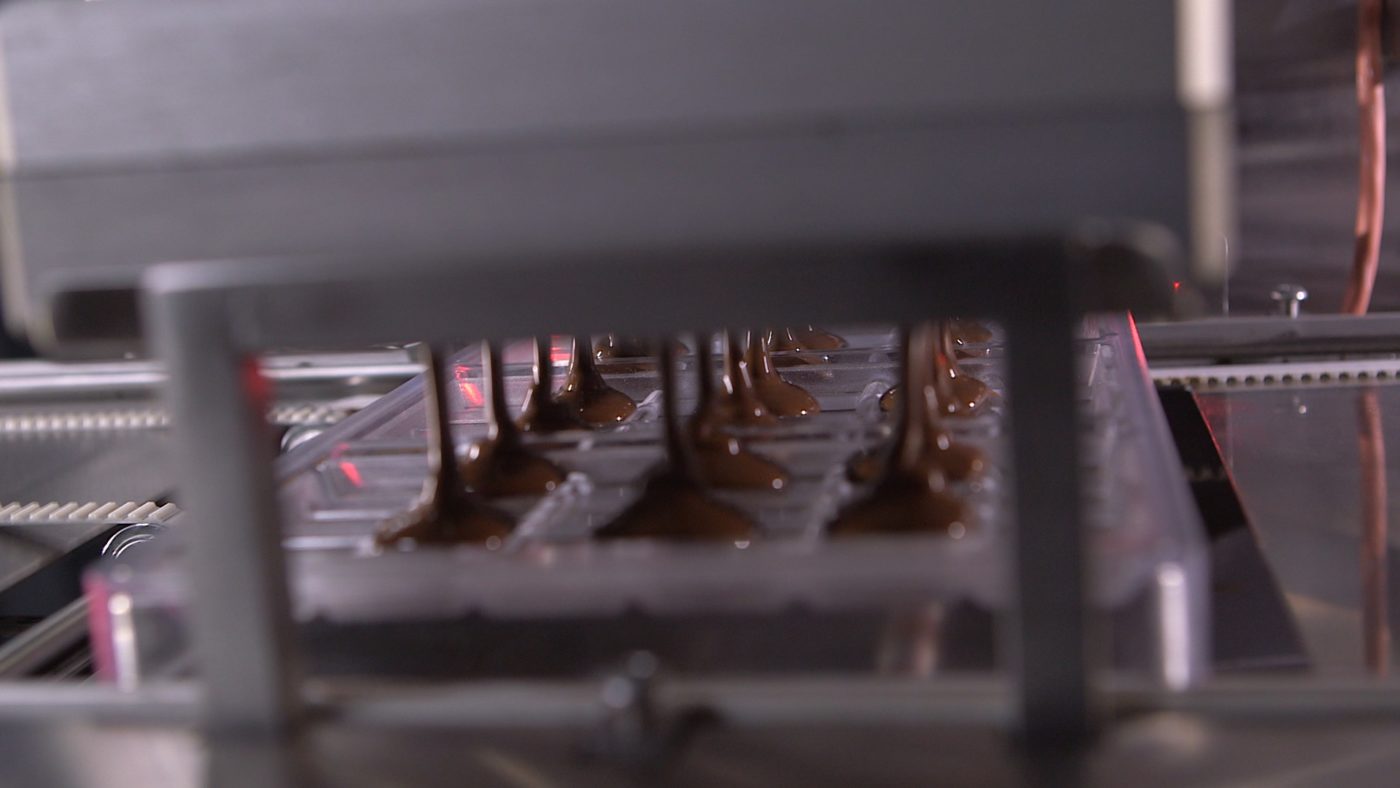 TRANSMOULDER MTP6
The TRANSMOULDER MTP 6 transforms the GOLD 4 – CRYSTAL- TEMPO coating and tempering machines into a real DOSE/MOULDER.
Specially designed for the filling of thermoformed and polycarbonate moulds, the TRANSMOULEUR MTP 6 allows one person to fill by dosing and vibrating more than 6 moulds per minute.
The TRANSMOULEUR MTP 6 accepts all thermoformed and polycarbonate thermoformed moulds of dimensions 135/ 275 and 175/275 mm with a maximum height of 25 mm.
WATCH THE VIDEO
DOWNLOAD THE DOCUMENTATION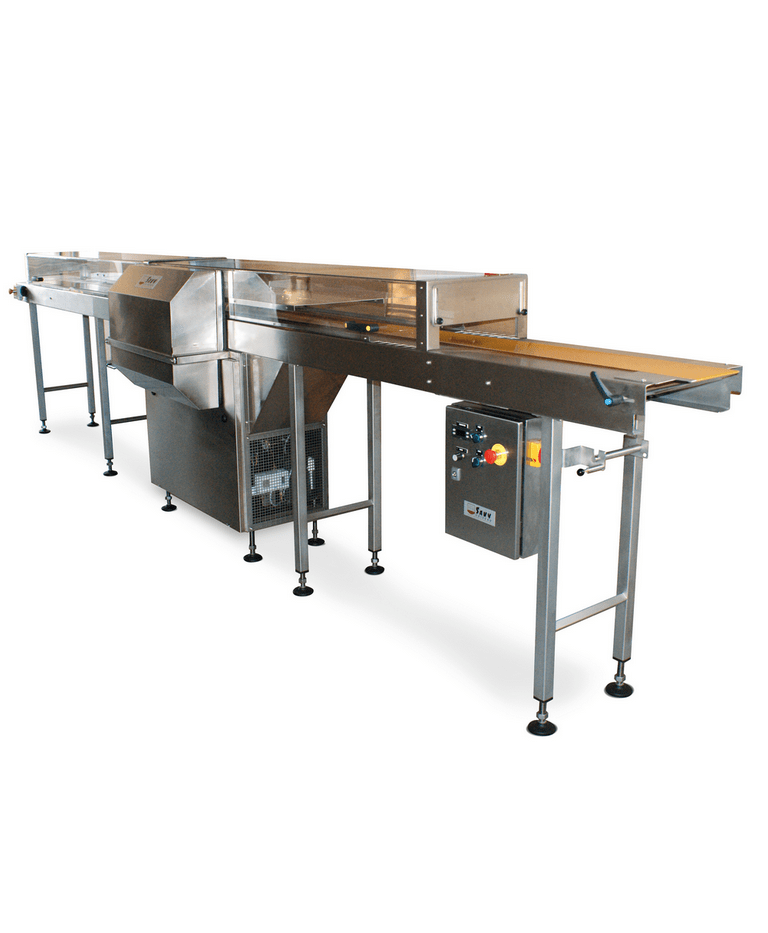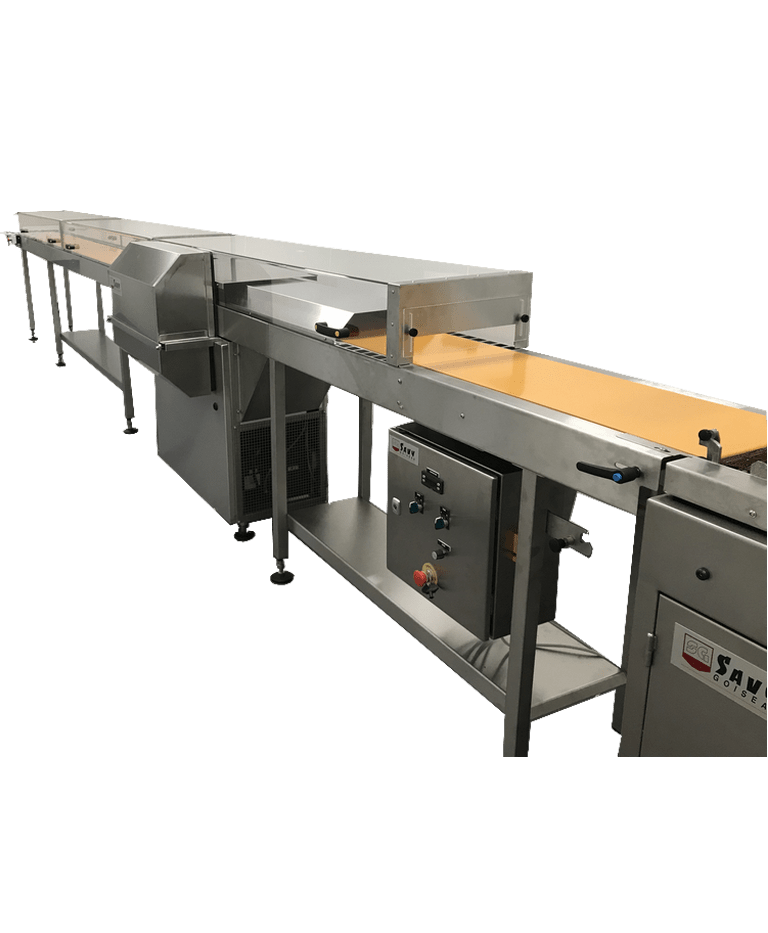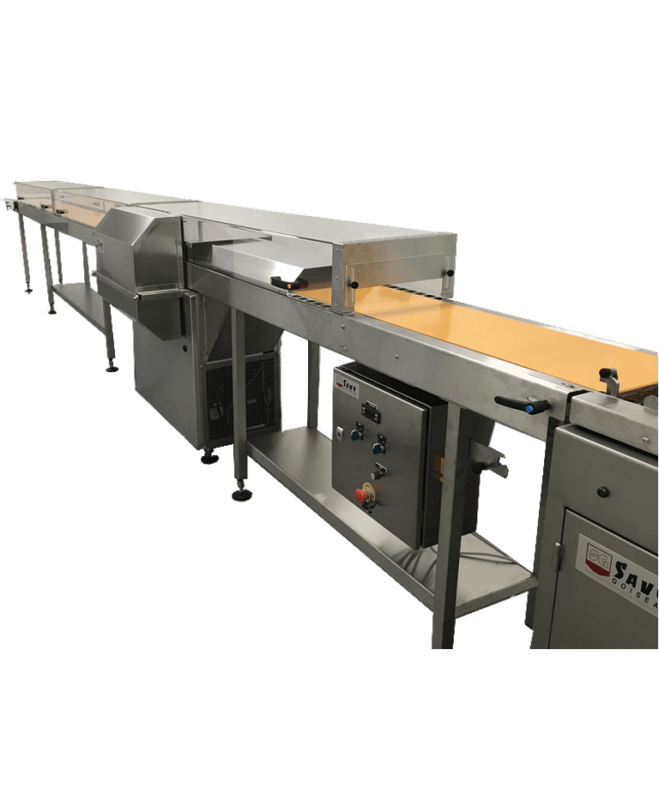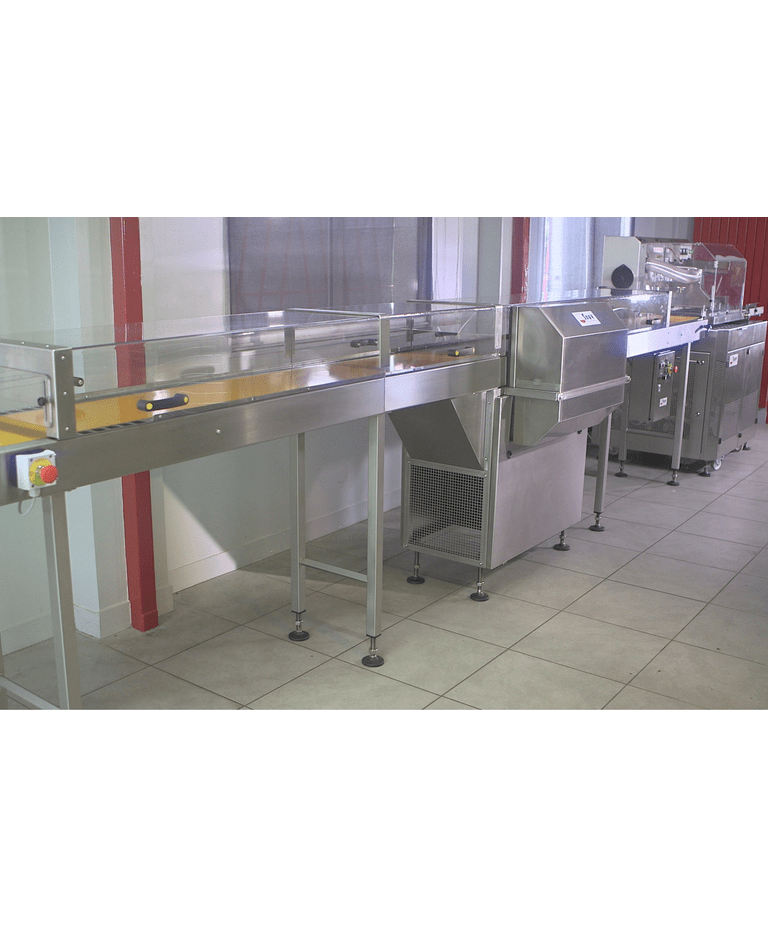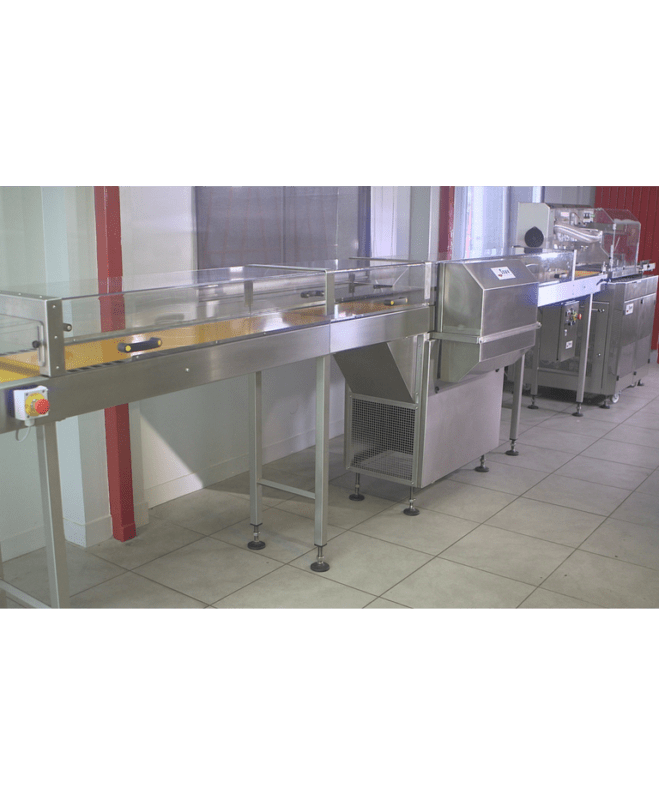 COOLING TUNNEL TRANSPLEX
The "TRANSPLEX" tunnels have been specially developed at the request of chocolate makers who do not have enough space to fit a standard tunnel.
POSSIBLE LENGTHS :
4 m – 6 m – 8 m or +.
WIDES: 180, 220 and 300 mm
CHARACTERISTICS :
– Stainless steel frame and conveyor
– Altuglass cooling boxes
– Variable speed motor reducer
DOWNLOAD THE DOCUMENTATION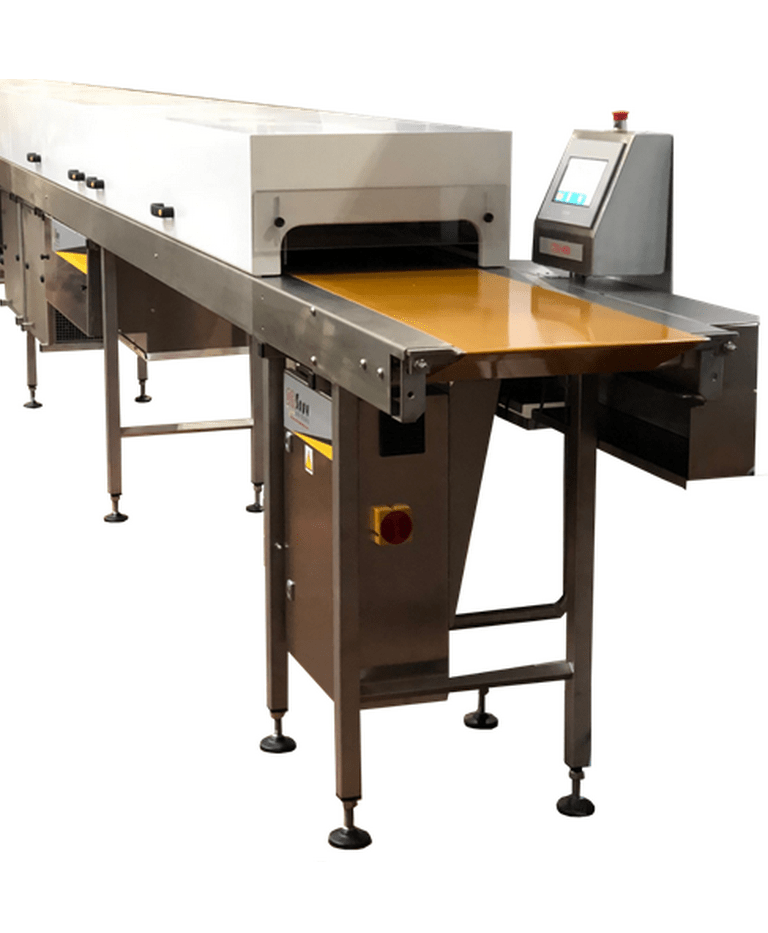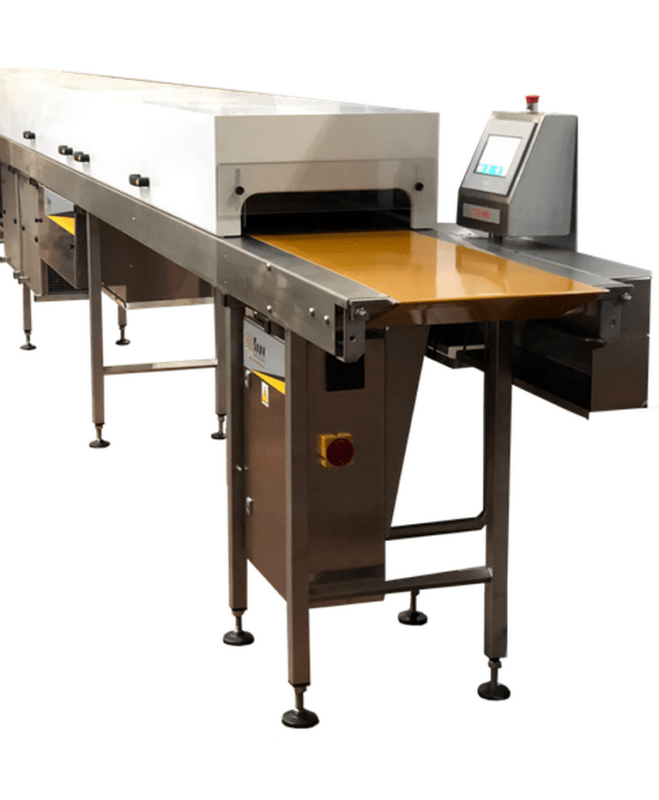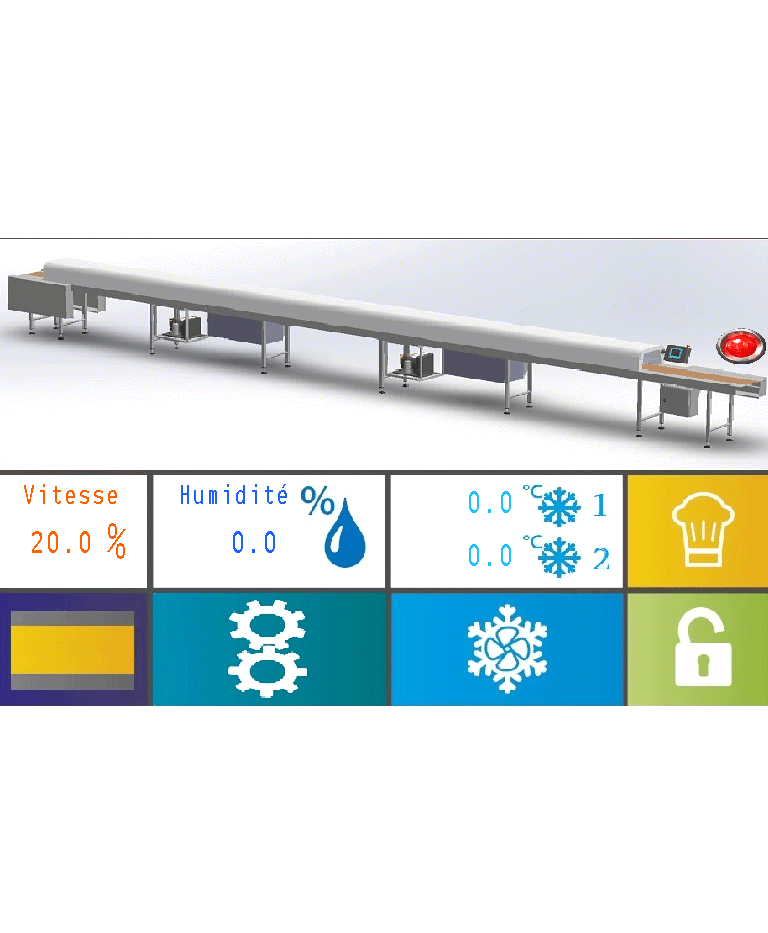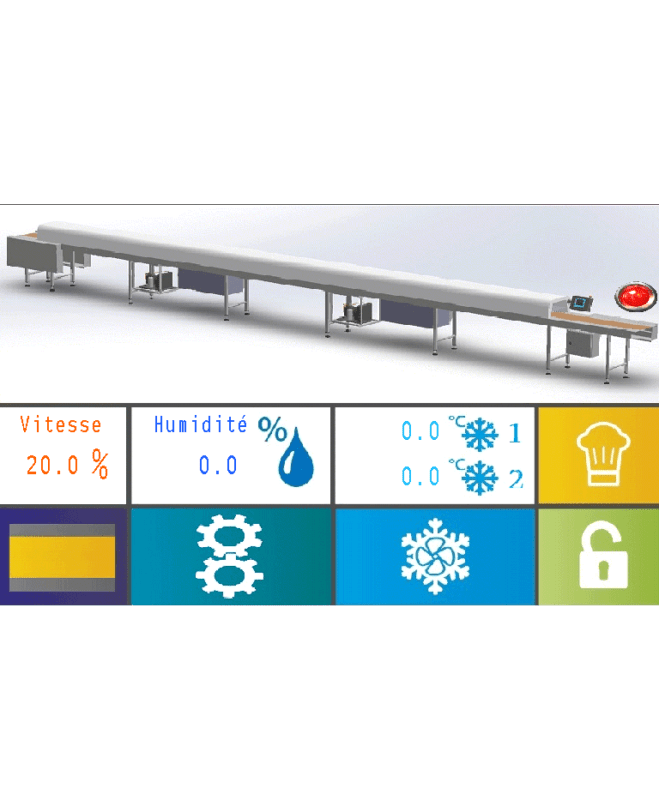 COOLING TUNNEL CTU
Radiation tunnel
with the air circulating in a box above the products which are cooled by radiation (Possibility also to cool with the air directly on the products).
Take-off by passing over a second belt.
Tunnel equipped with an automatic belt guide and an air compressor.
POSSIBLE LENGTHS :
 6 m – 8 m or +
WIDES: 220 and 300 mm
DOWNLOAD THE DOCUMENTATION