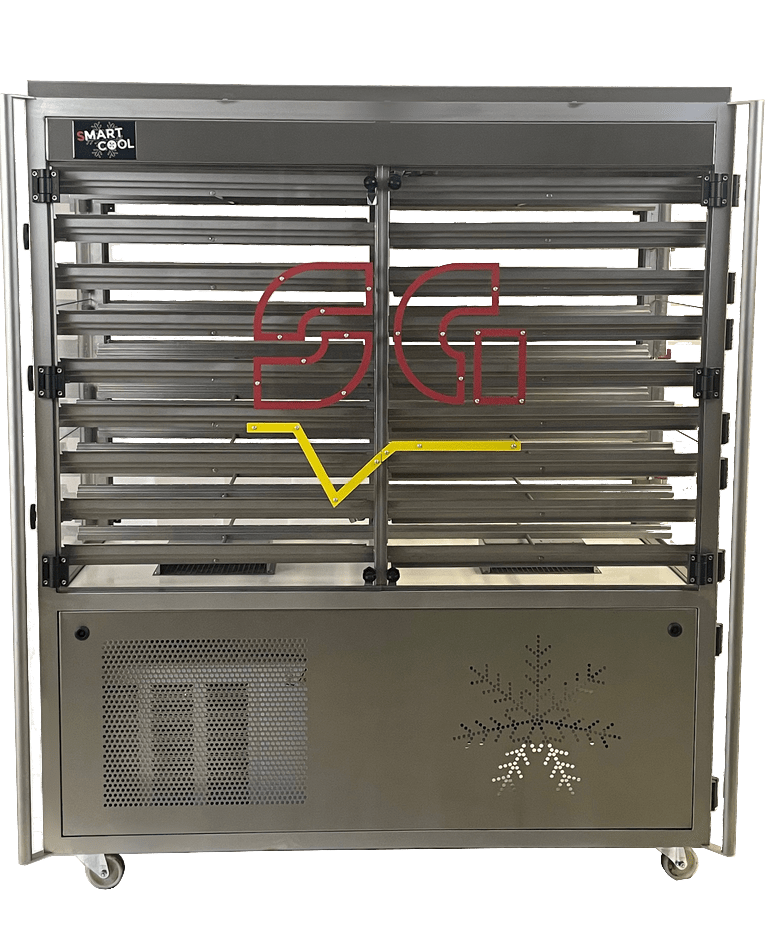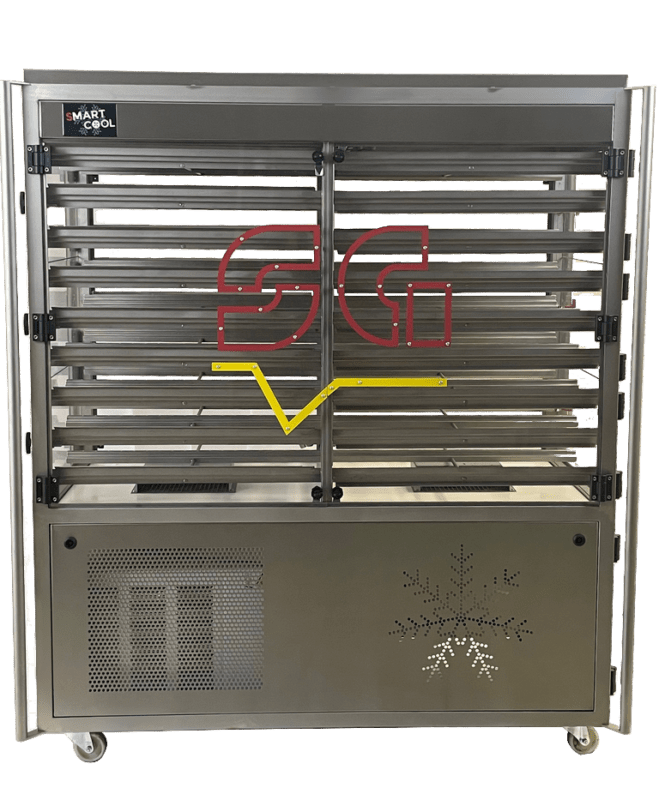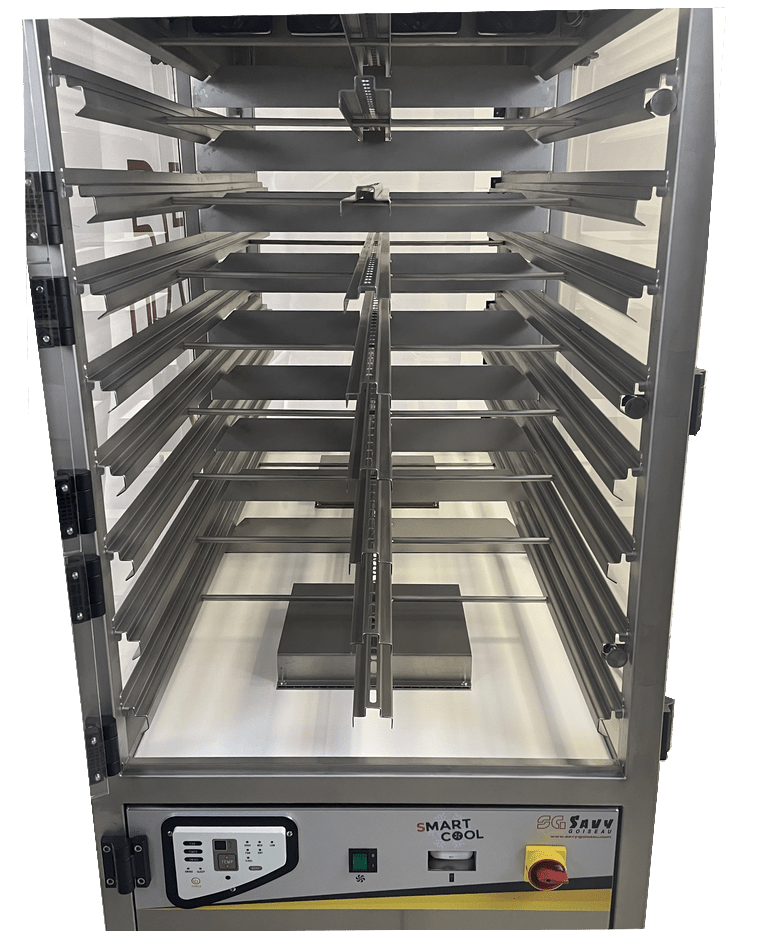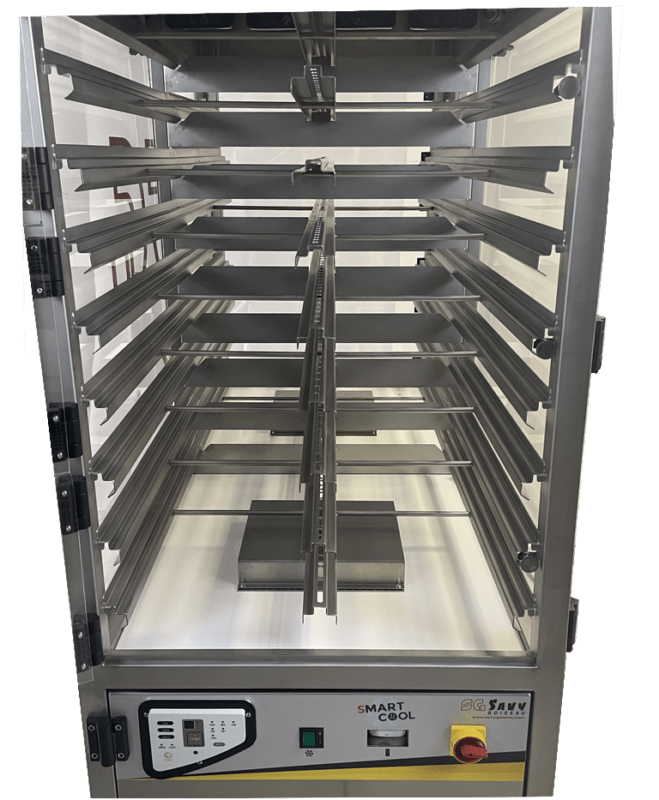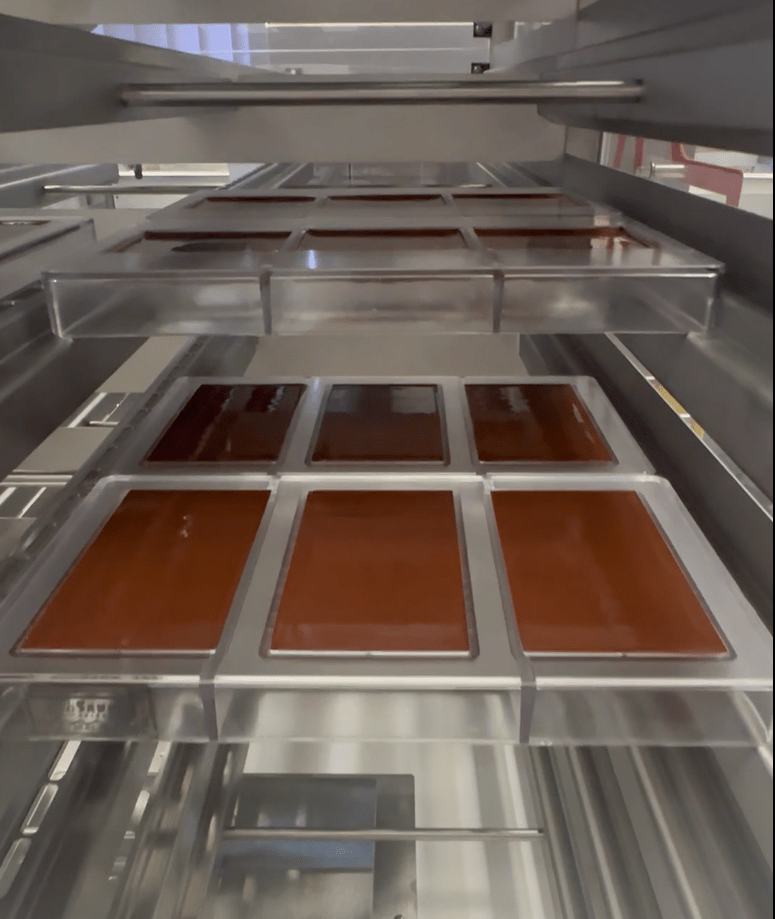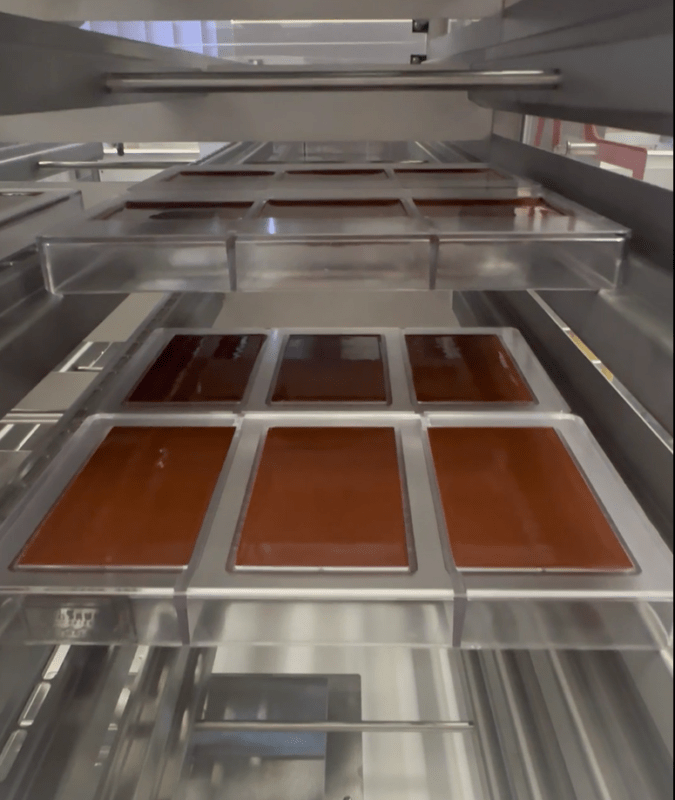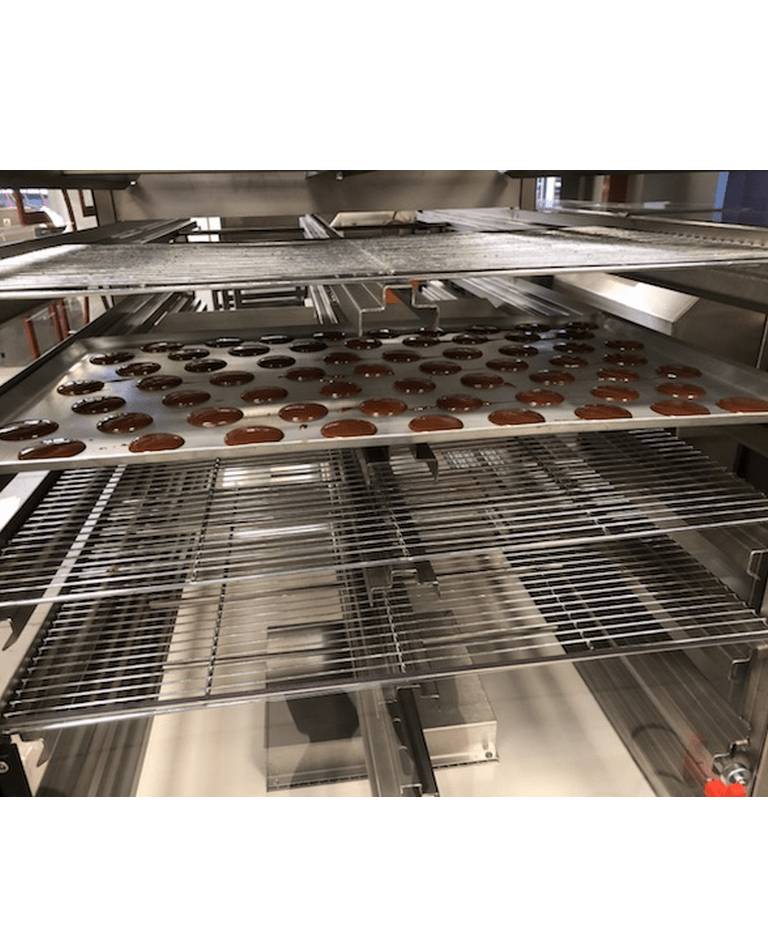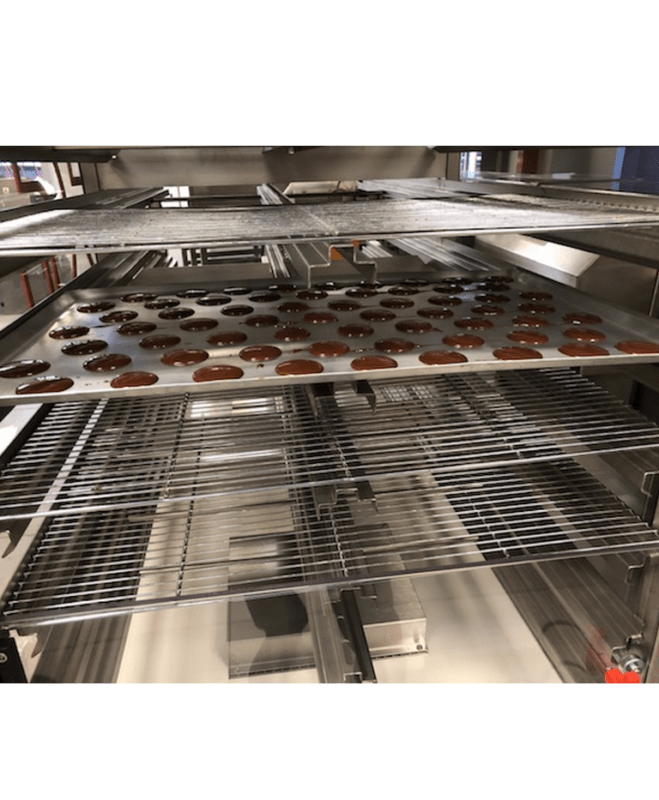 COOLING CABINET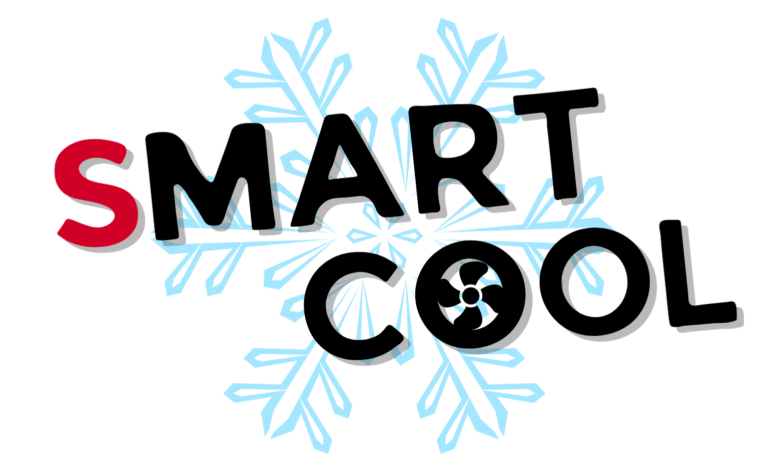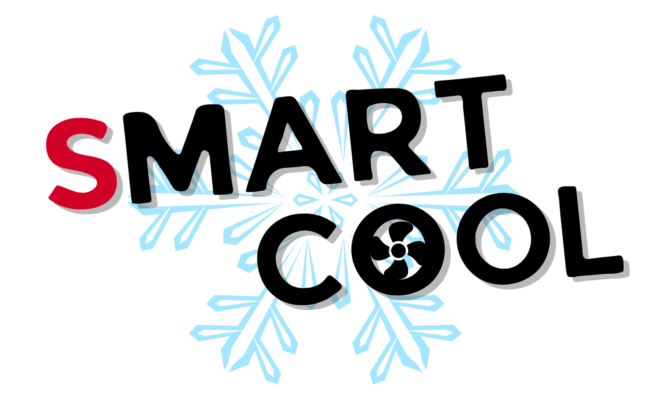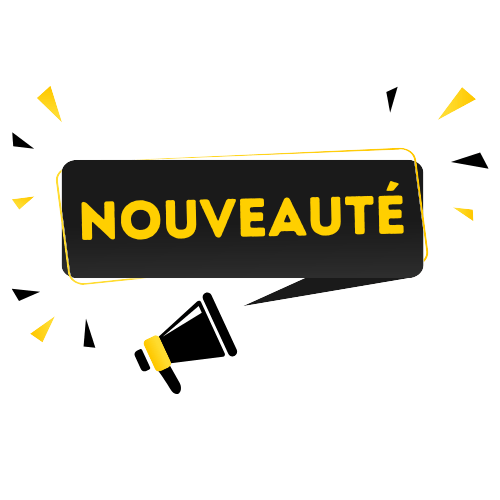 Crystallizes up to 180 moulds in 45 minutes!
SMARTCOOL is a practical and economical alternative to conventional cooling tunnels
9 storage levels
Cooling with chiller and forced-air system
Integrated dehumidification
Mobile and space-saving
Removable rails for cleaning
With self-contained refrigeration unit and 3 internal ventilation units for forced circulation of cold air over the products.
CAPACITIES :
16 x 9 levels of moulds 175 x 275 mm
20 x 9 levels of moulds 135 x 275 mm
4 x 8 plate levels 600 x 400 mm
4 x 2 large parts max. 300 x 240 x h400 mm
DOWNLOAD THE DOCUMENTATION
WATCH THE VIDEO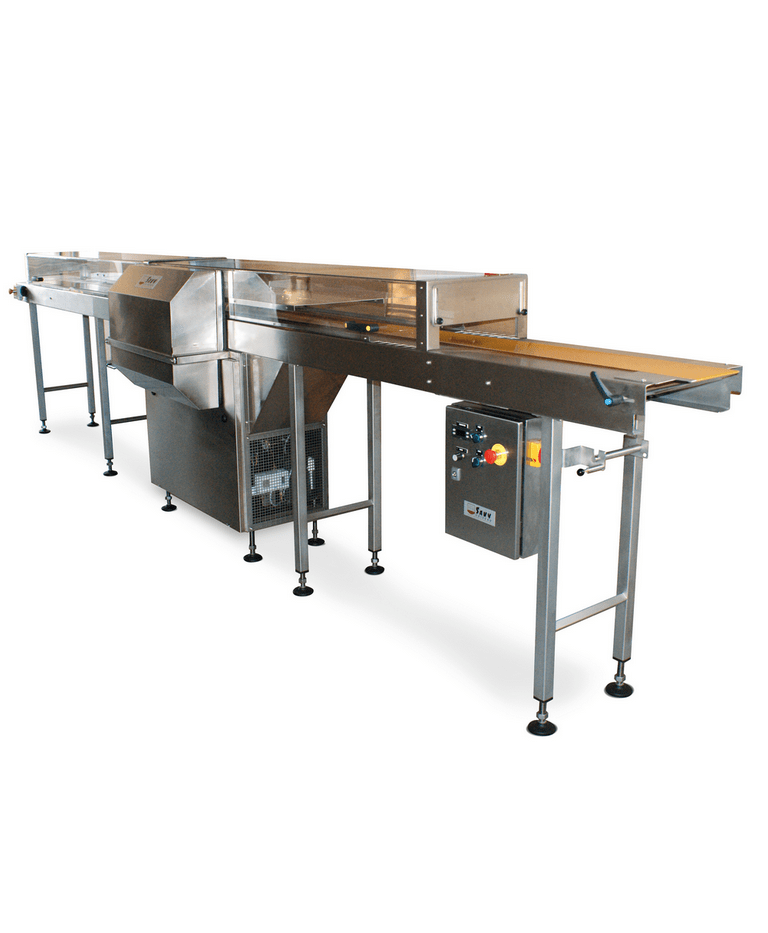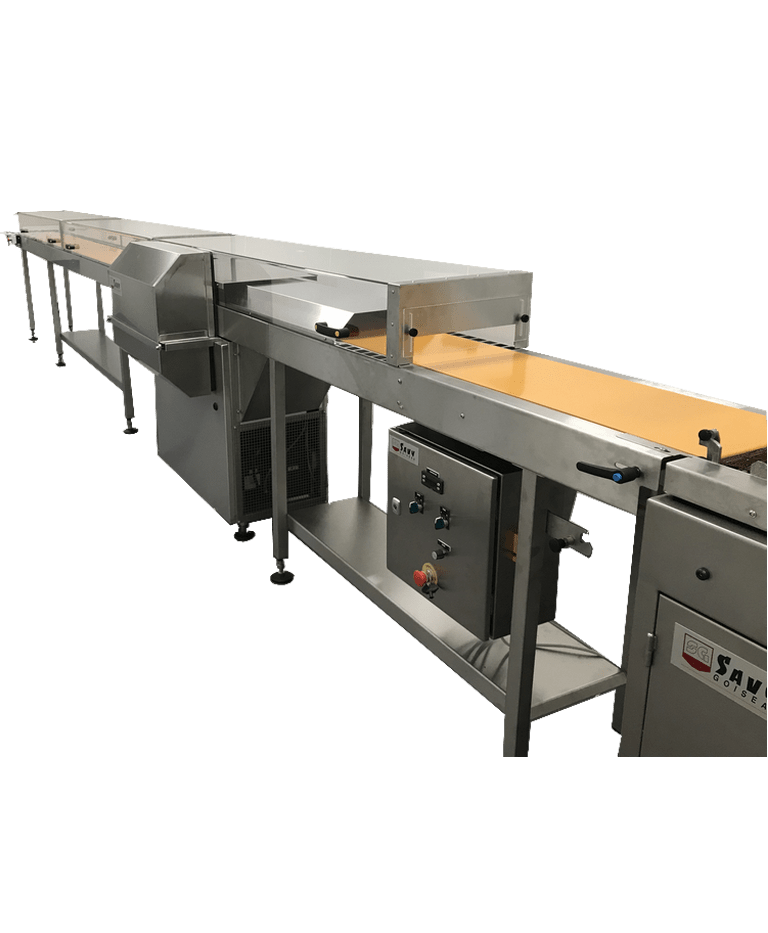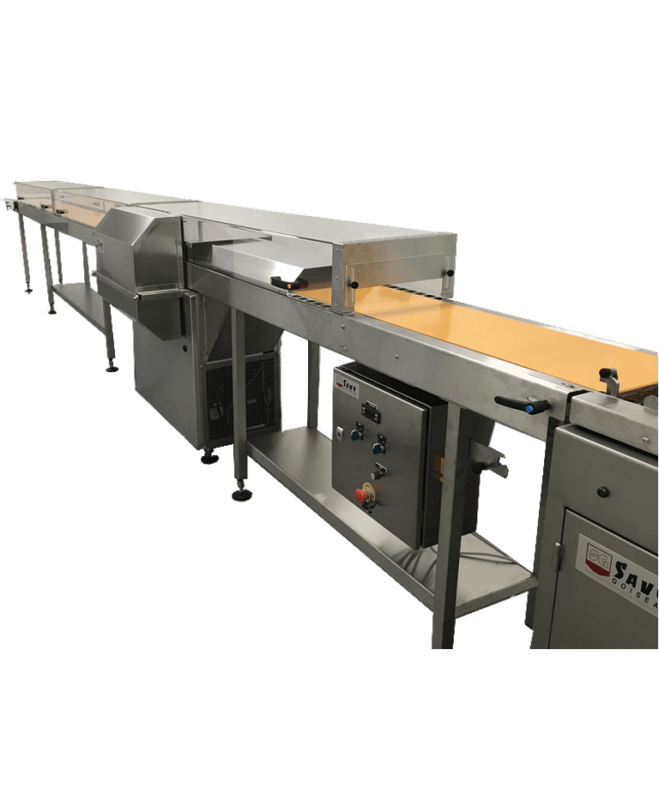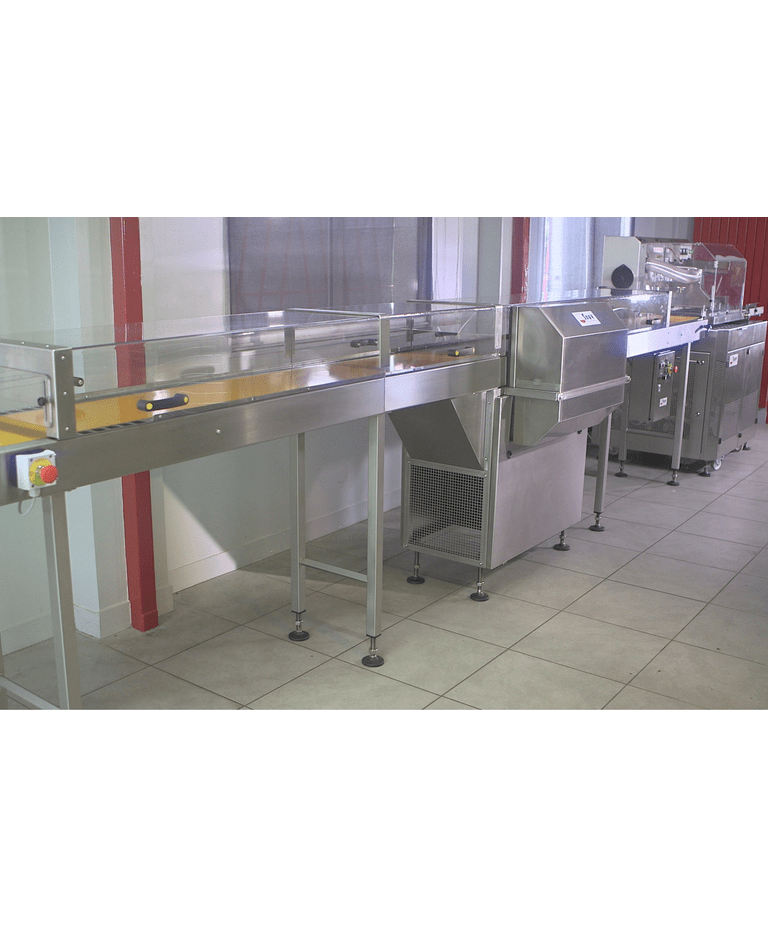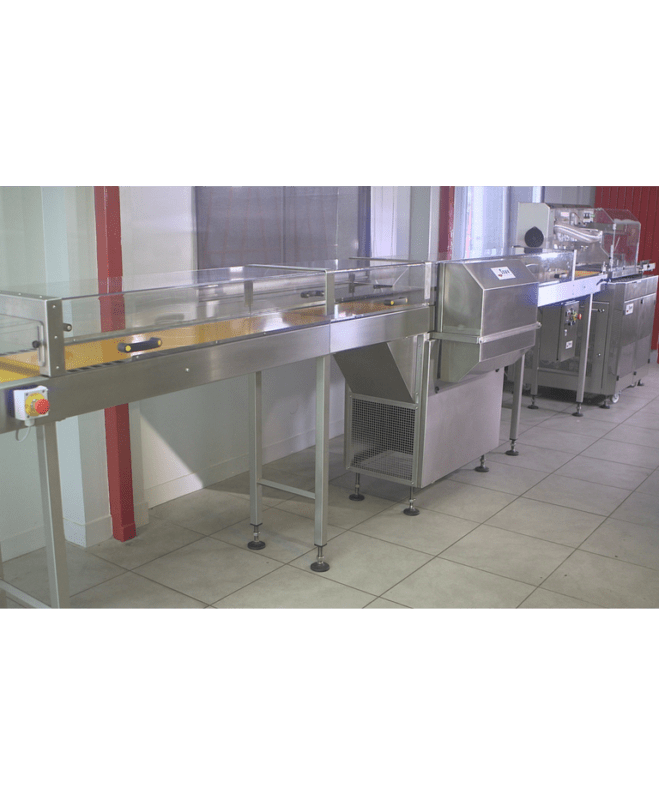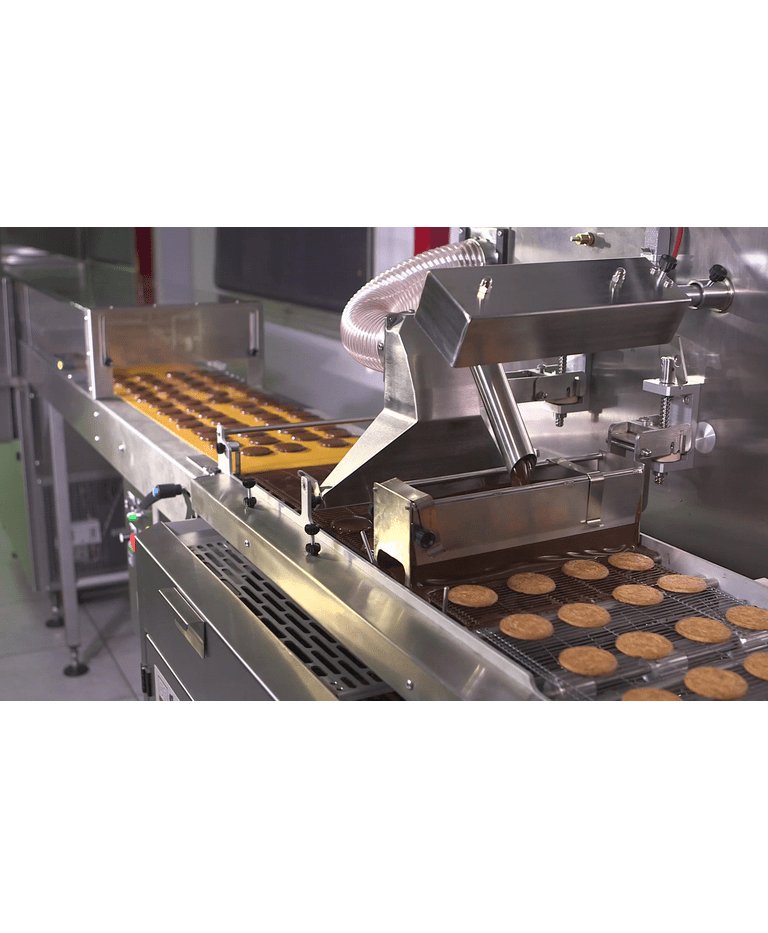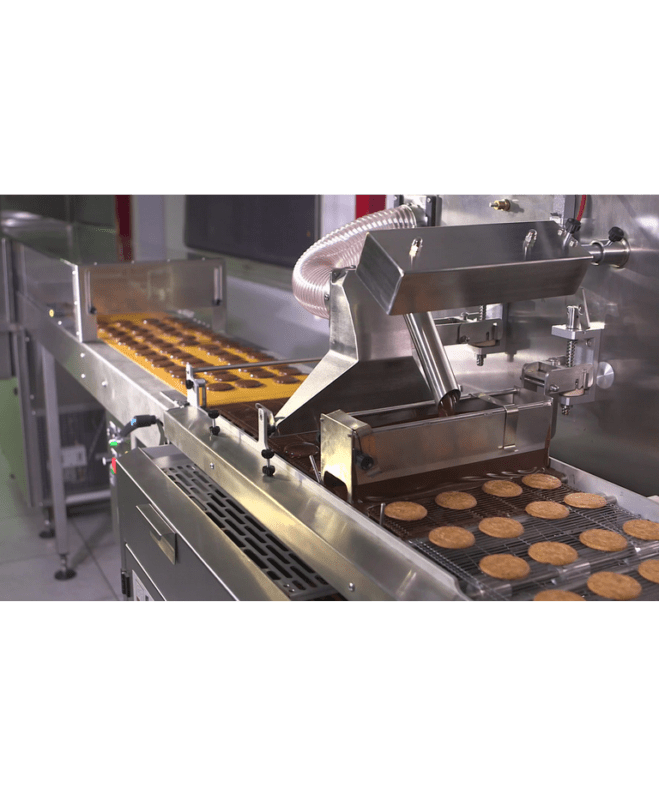 COOLING TUNNEL TRANSPLEX
The cooling tunnels « TRANSPLEX » have been specially developed at the request of chocolate makers who don't have the space to fit a standard tunnel.
POSSIBLE LENGTHS :
4 m – 6 m – 8 m or +
WIDTH :
180, 220 or 300 mm
FEATURES :

– Stainless steel frame and conveyor
– Altuglass cooling boxes
– Variable-speed geared motor
DOWNLOAD THE DOCUMENTATION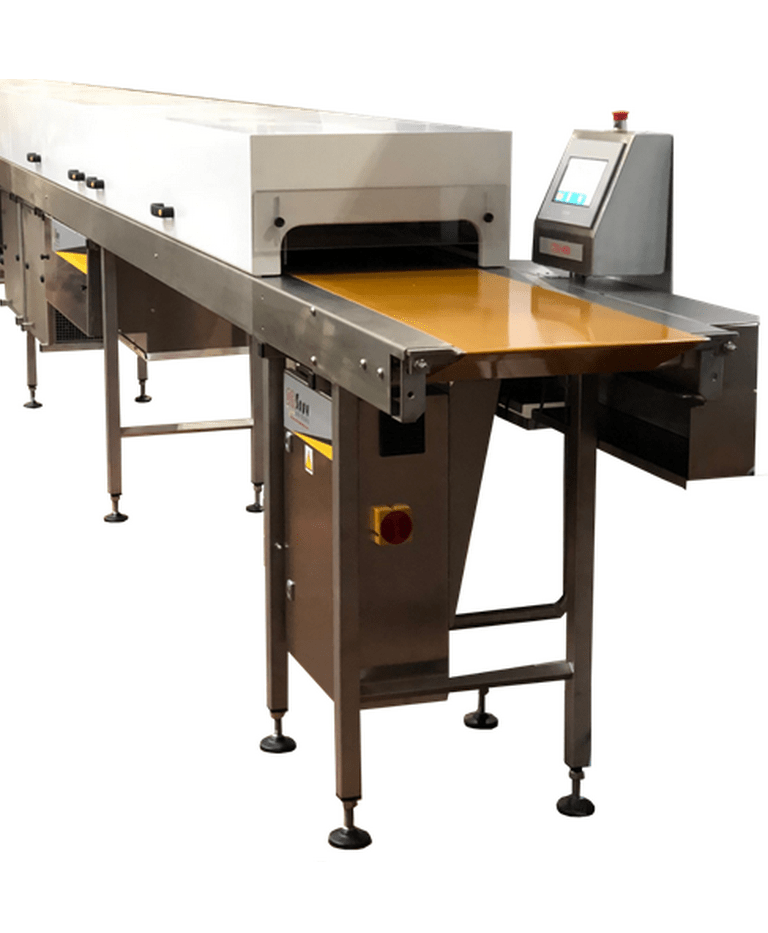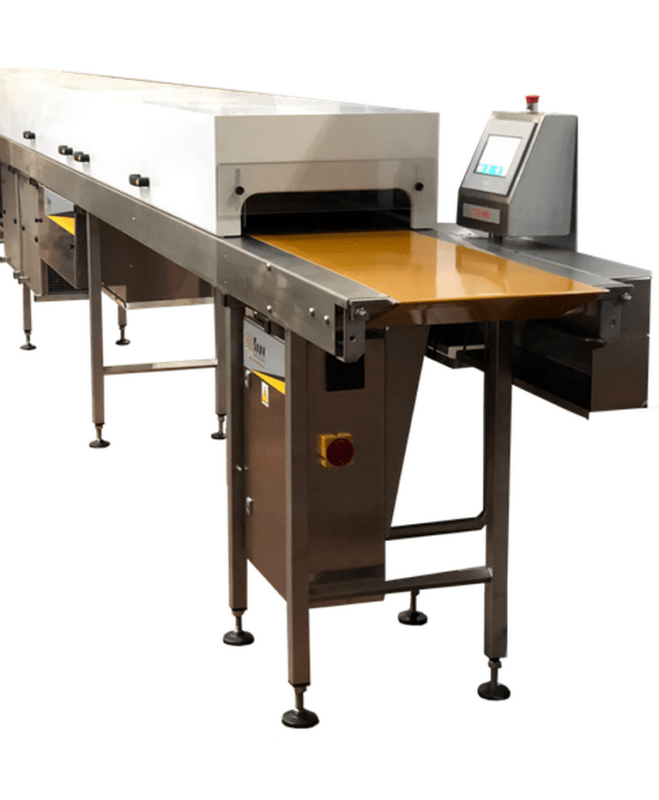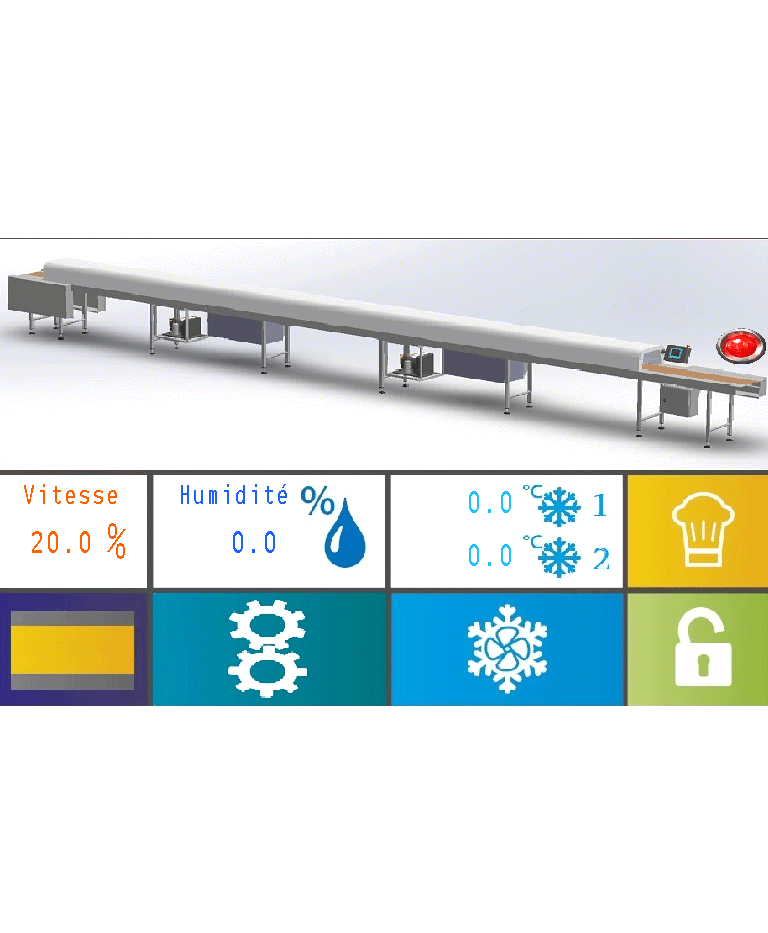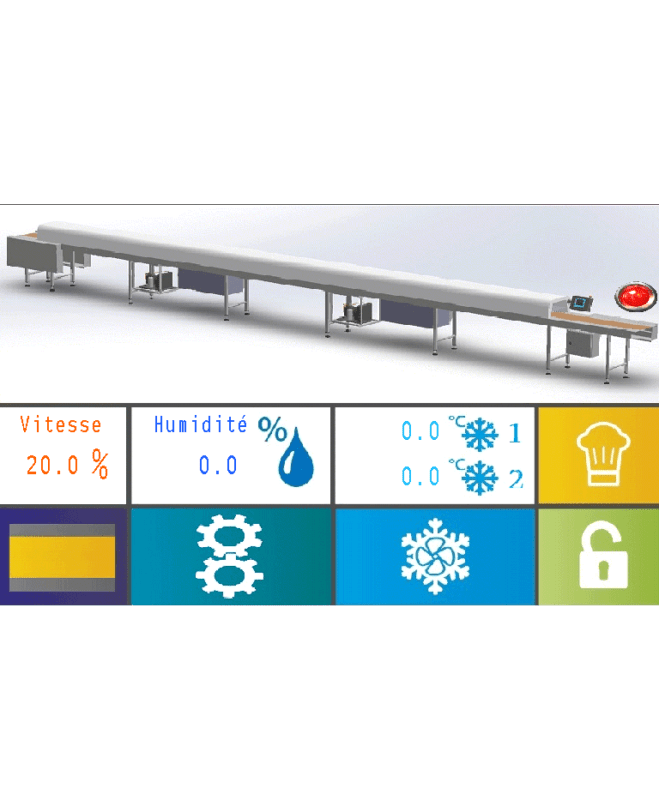 COOLING TUNNELS CTU
Cooling tunnel with radiation with air circulating in a box above the products, which are cooled by radiation (air cooling can also be performed directly on the products).
Remove the chocolates by running over a second belt.
Cooling tunnel equipped with automatic belt guidance and air compressor.
POSSIBLE LENGTHS :
6 m – 8 m or +
DOWNLOAD THE DOCUMENTATION